Tottenham Hotspur
Established: 1882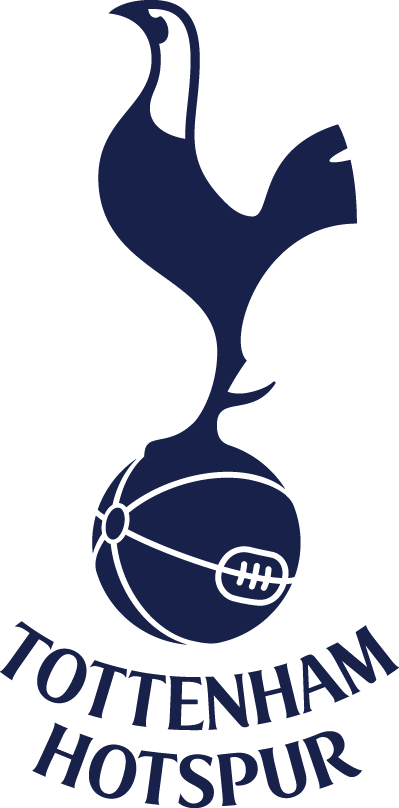 New Spurs Stadium: Tottenham Hotspur recently entered an exciting period, moving into their state-of-the-art new stadium and competing for honours both domestically and in Europe.
Healthspan Elite Supplements: Elite Nutrition Range
The Game Is About Glory. The famous words of Danny Blanchflower, the 1961 Double-winning captain reverberate around Tottenham Hotspur and everything the Club does, to this day and into the future.
Tottenham Hotspur are about playing with flair, style and passion. From humble beginnings in north London, Tottenham Hotspur became the first and, to date, only non-league side to win the FA Cup in 1901 - the first of eight triumphs in the age-old, world-renowned competition thus far.
In 1951, Spurs won the English First Division league title for the first time and the Club reached even greater heights 10 years later, becoming the first team in the modern era to complete the league and FA Cup double in 1961.
Under the stewardship of manager Bill Nicholson, Spurs became the first British team to win a major European trophy with European Cup Winners Cup glory in 1963, and tasted European success once more by lifting the 1972 UEFA Cup.
Further FA Cup, UEFA Cup and League Cup trophies followed throughout the 1980s, 1990s and 2000s, leading Spurs to the present day where the Club strive to innovate and amaze in pursuit of more silverware.
Tottenham Hotspur found themselves challenging for domestic and European trophies in 2018, having developed a young, exciting group of international stars. Harry Kane, the 2016 and 2017 back-to-back Premier League golden boot winner and England talisman, rose through the Club's revered Academy, which has proudly developed a number of players from the local area.
Spurs' first-class Training Centre, which opened in 2012 and spans 77 acres, is the home of the Club's First Team and Academy and is recognised as one of the best in Europe. The Training Centre also includes a newly completed Lodge, built to deliver the highest quality private accommodation and treatment facilities for our players and teams.
The Club moved into a world class, new stadium for the 2018-2019 season, which overlaps the site of White Hart Lane, Tottenham's former home for 118 years. The 62,062 capacity venue will be the largest club stadium in London and boasts the biggest single-tiered stand in the UK where 17,500 Spurs fans will cheer the side on.