More than 80 per cent of adults in Ireland eat less than the recommended amount of fibre. Try these recipes from nutritionist Rob Hobson to help you and your family boost your fibre intake.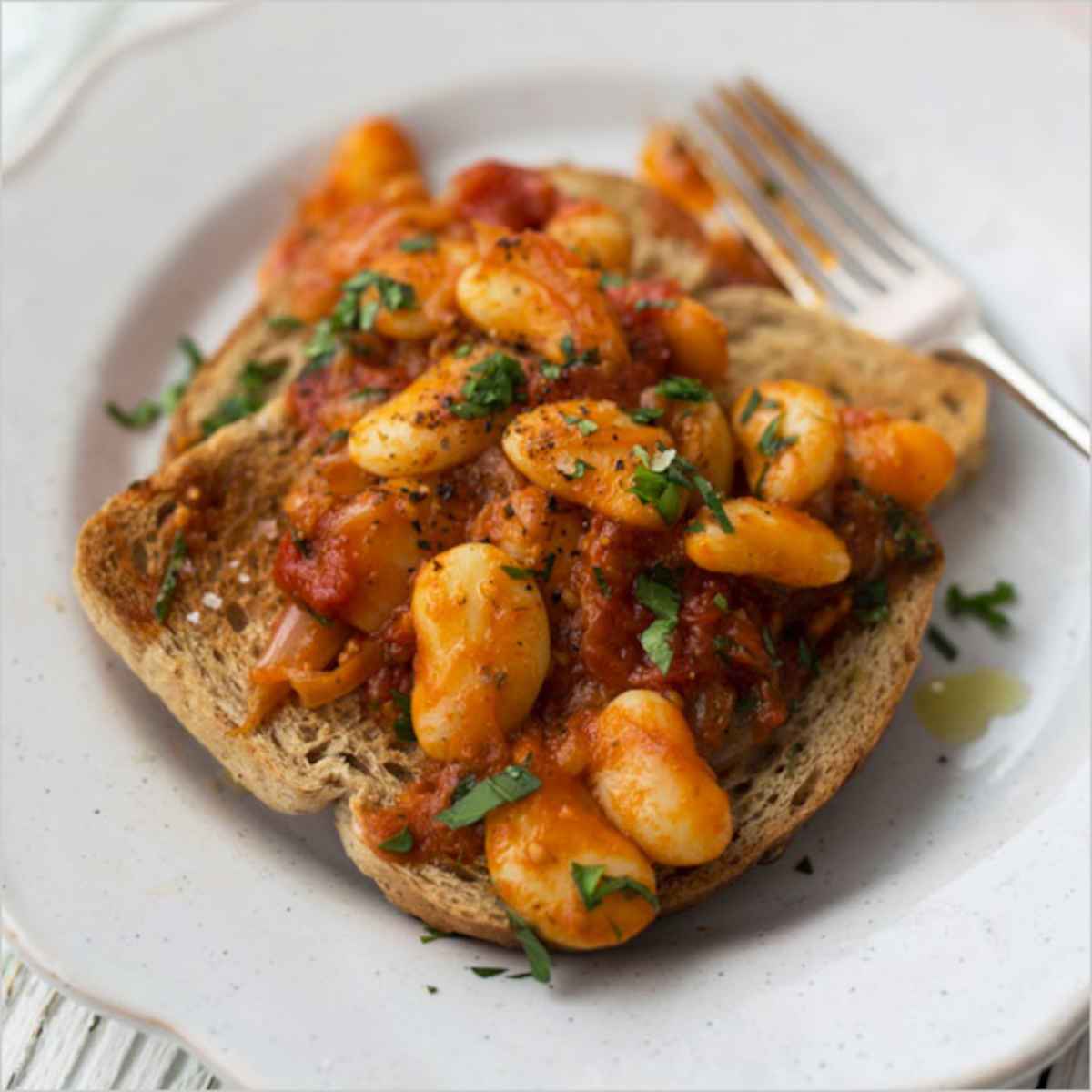 Butter bean stew with toast
Serves 2
Perfect for breakfast, lunch or dinner, this quick-fix meal is easy to prepare and contains 32g of fibre per serving. That's more than your daily recommended intake in one quick meal.
Ingredients
400g tin of butter beans


3 tbsp Greek extra virgin olive oil, plus more to serve


1 onion, finely sliced


3 garlic cloves, 2 finely chopped, plus 1 kept whole


1 tbsp tomato purée


250g ripe tomatoes, skins removed, roughly chopped


1 tsp dried oregano


Pinch ground cinnamon


1 scoop inulin powder (optional)


2 tbsp chopped flat-leaf parsley, plus extra to serve


4 slices of wholegrain toast, to serve
Method
Heat the olive oil in a large frying pan, tip in the onion and cook over a medium heat for 10 minutes until softened, but not browned.


Add the 2 chopped cloves of garlic and fry for a further 3 to 4 minutes. Add the tomato purée and stir, then add the remaining ingredients. Season generously before mixing in the beans.


Turn the heat down and simmer the beans for 45 minutes to 1 hour, until the sauce has thickened.


To serve, drizzle the slices of toast with a little olive oil and then rub all over with the whole garlic clove. Top with the beans and then scatter with parsley. Drizzle with a little more olive oil to finish.


Warm roasted veg buddha bowl
Serves 2
This colourful bowl of goodness is ideal for a light but energising lunch. You can substitute in any of your favourite vegetables. Try sweet potatoes instead of white potatoes, as they have a higher fibre content.
Ingredients
1 courgette, sliced into thin slices


1 aubergine, diced into 1 inch cubes


1 red pepper, diced


1 red onion, cut into thin wedges


2 tbsp olive oil


1 tsp smoked paprika


Salt and pepper


150g cooked quinoa


100g hummus


1 avocado, halved and sliced


Lemon wedges, to serve
Method
Heat the oven to 200°C. Place all the vegetables in a large roasting tin and drizzle with olive oil, add the paprika and season with salt and pepper. Mix with your hands, making sure all the vegetables are covered.


Roast for 25 minutes, or until the vegetables are golden. While the vegetables are cooking, cook the quinoa according to the packet instructions.


To serve, cover the bottom of each bowl with the cooked quinoa, then add the vegetables and the hummus. Add half an avocado to each bowl and finish with salt and pepper. Garnish with a lemon wedge.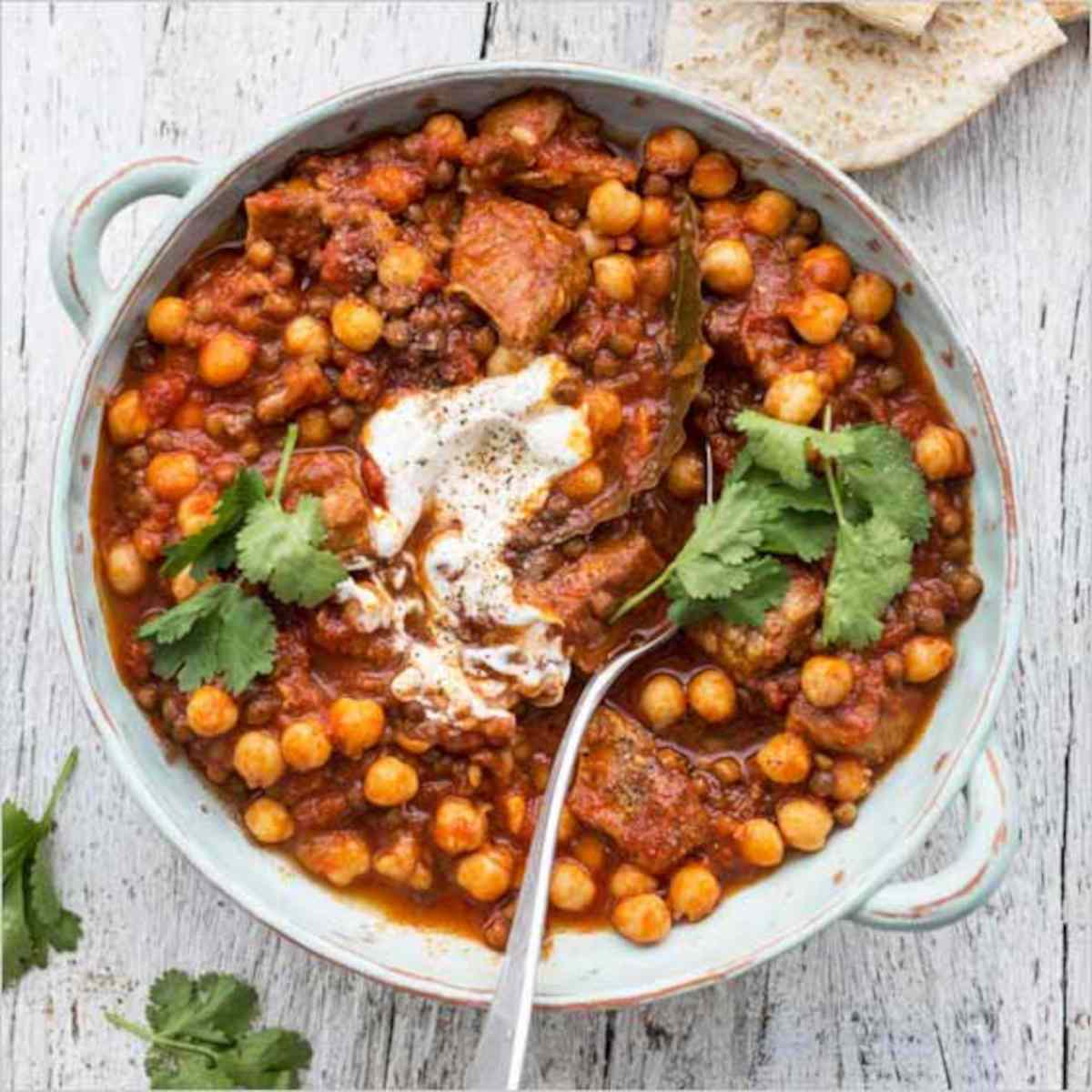 Lamb harira: lamb, chickpea and lentil stew
Serves 4
A dinner party meal to impress. This tasty and heart-warming Moroccan-style stew will be a family favourite in no time, and provides the whole family with a decent helping of fibre.
Ingredients
2 tbsp olive oil


500g lamb shoulder, diced into large chunks


1 onion, chopped


3 garlic cloves, chopped


2 tbsp tomato paste


2 tsp ground cumin


2 tsp sweet paprika


1 bay leaf


600ml chicken stock


1 x 400g can chopped tomatoes


½ bunch coriander, leaves picked


1 x 400g can chickpeas, rinsed, drained


1 x 400g can brown lentils, rinsed, drained


1 scoop inulin powder, optional


Thick Greek-style yogurt and toasted pita bread, to serve
Method
Heat the oil in a large saucepan over a medium-high heat. Add the lamb, in batches, and cook for 4 to 5 minutes until browned. Remove from the pan and set aside.


Add the onion and garlic to the pan and cook, stirring for 3 to 4 minutes until softened. You may need to add a splash of water to the pan to de-glaze it after cooking the lamb.


Return the lamb to the pan with the tomato paste, cumin, paprika and bay leaf. Cook, stirring for 1 minute, then add the stock and chopped tomatoes and bring to a simmer. Cover the pan with a lid and reduce the heat to low.


After 1 ½ hours, check that the meat is tender and, if it is, remove the lid and add the chickpeas and lentils. If not, leave it for a further 30 minutes.


Cook for a final 30 minutes until the soup has thickened and the meat is falling apart. Stir through the coriander, reserving some for serving, and serve with the yoghurt and pitta breads.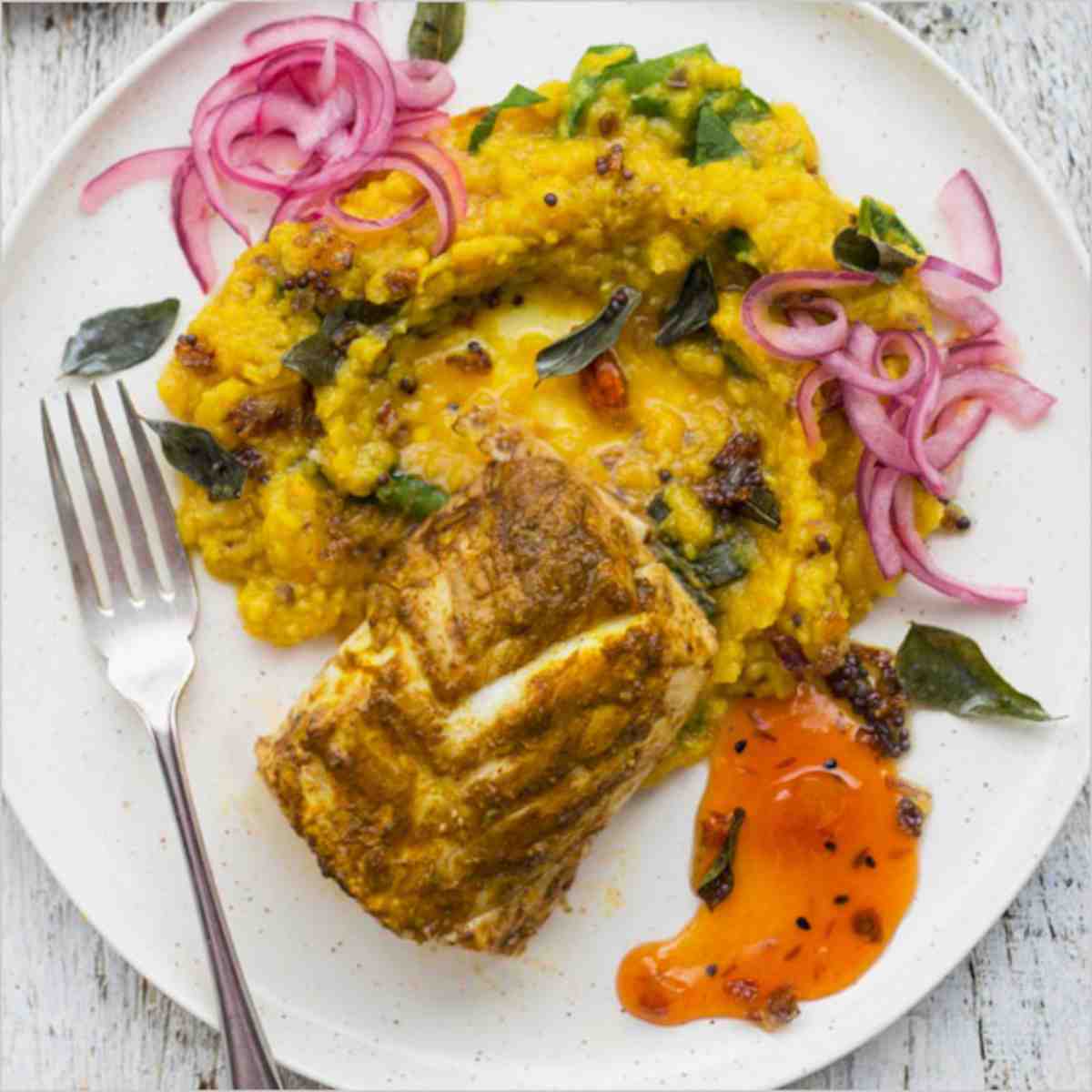 Baked tikka cod and red lentil dhal
Serves 2
As well as being a fibre feast, this dish's turmeric content also makes it a feast for the eyes.
Known as 'the golden spice of India', turmeric has been praised for centuries in traditional Indian (Ayurvedic) medicine, and will add a dash of colour to any dinner table.
Ingredients
2 red onions, finely sliced


1 lemon, juiced


Salt and pepper


1 tbsp curry paste (use whatever you have)


1 tsp turmeric powder, divided


2 cod loin steaks


200g red lentils


800ml water


2 tbsp sunflower oil


1 red onion, finely diced


6 small dried chillies


10 curry leaves


1/4 tsp brown mustard seeds


Mango chutney, to serve


Lime wedges, to serve
Method
Pre-heat the oven to 180°C.


To make the pickled red onions, finely slice the red onion and add to a bowl. Cover with the juice of 1 lemon and ½ tsp salt and leave to marinate.


Cover the fish in the curry paste and ½ teaspoon of turmeric and set aside while you cook the lentils.


Place the lentils, the remaining ½ teaspoon of turmeric and 1 litre of water in a pan. Bring to the boil, then reduce the heat to low and simmer, stirring occasionally, for 10 to 15 minutes until the lentils are soft. Season with salt and pepper.


Place the cod on to a lipped baking sheet and bake in the oven for 7 to 10 minutes, until cooked through but still moist.


Meanwhile, place 1 tablespoon of oil in a pan over medium heat. Cook the onion for 2 to 3 minutes, until softened, then stir in the dried chillies, curry leaves and mustard seeds and cook for a further 1 minute until fragrant. Finally, stir into the lentils.


To serve, divide the dhal and fish among plates and serve with the pickled red onions, mango chutney and lime wedges.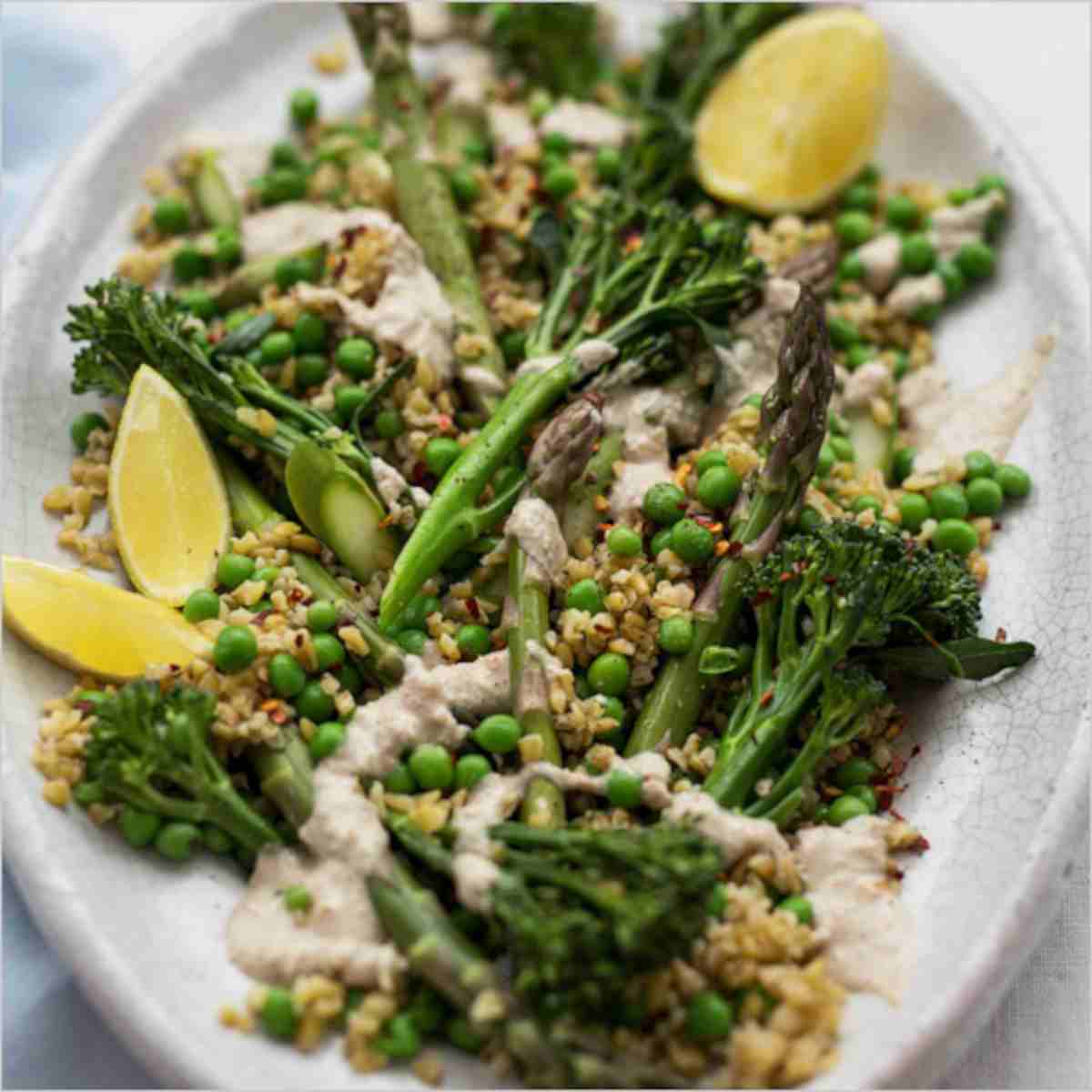 Freekeh, pea and broccoli salad with tahini dressing
Serves 4
Inspired by Middle Eastern cuisine, this meal is ideal as a fancy side or as a nutritious main.
Tahini is a paste made from crushed sesame seeds, which is very popular in Israeli and Arab cooking. Consider using it in other fibre-filled meals, such as falafel wraps or salads.
Ingredients
200g green freekeh grains


600ml water


1 chicken stock cube


125g tenderstem broccoli


125g asparagus


250g frozen peas


2 tbsp olive oil


1 tsp chilli flakes, optional


Salt and pepper
For the dressing
4 tbsp tahini


Juice 1 lemon


1/2 garlic clove, crushed


20ml to 30ml water


Pinch of salt
Method
Put the freekeh in a large saucepan, cover with the water and add the chicken stock cube before bringing to the boil. Simmer, uncovered, for 15 to 20 minutes, until tender, then drain.


Cook the broccoli, asparagus and peas in boiling water for 2 minutes, then drain and refresh under cold water.


For the dressing, mix the tahini, lemon juice and garlic together with a pinch of salt and then add the water slowly, until the dressing reaches the consistency of double cream.


To serve, toss the freekeh with the veg and chilli flakes, then mix in the dressing, adding salt and freshly ground black pepper to taste.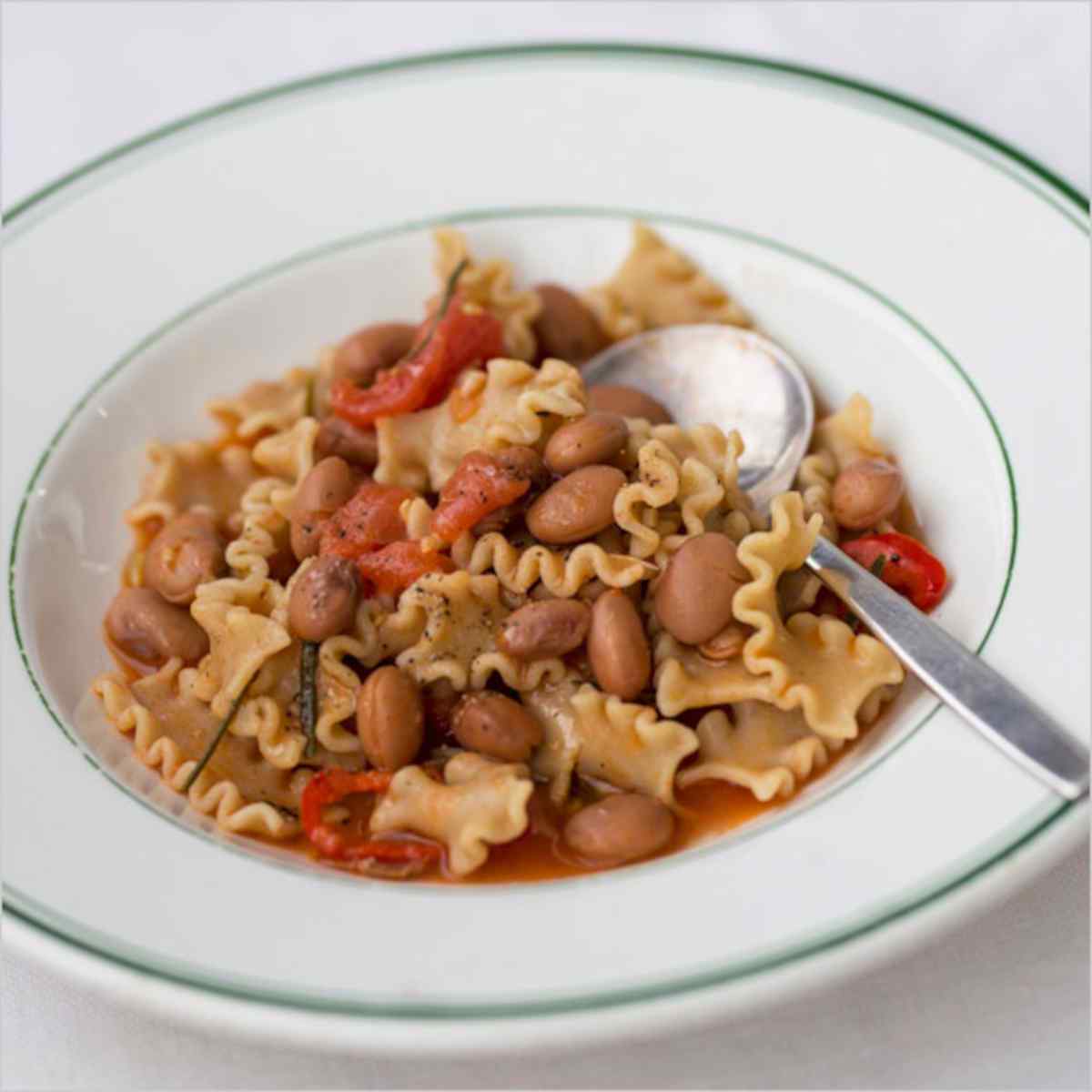 Pasta e fagioli: wholegrain pasta with borlotti beans
Serves 4
This meal is ideal for kids, as it's a fuel-filled dinner that will keep them going through the next day.
Borlotti beans are an excellent source of protein and fibre, and an easy addition to many meals. Consider making extra to put in a packed lunch the day after.
Ingredients
50ml extra virgin olive oil


2 garlic cloves, finely sliced


A sprig of fresh rosemary


1 red chilli, deseeded and finely sliced


250g fresh tomatoes, peeled and roughly chopped


400g tinned borlotti beans


Salt and black pepper


220g wholegrain dried pasta


Olive oil, to serve


Freshly ground black pepper
Method
Warm the olive oil in a large saucepan set over a low heat, then add the garlic, rosemary and chilli, and fry for 5 minutes until fragrant.


Raise the heat a little and add the tomatoes for 10 minutes, or until they have broken down and are saucy. Add the beans and turn the heat down to its lowest setting, just to keep everything warm.


Cook the pasta according to the packet instructions and drain, reserving a few ladlefuls of the pasta cooking water. Add the pasta and the cooking water into the saucepan with the beans and stir to mix everything together. Turn up the heat and cook for 5 minutes, then serve in soup bowls with a drizzle of extra virgin olive oil and some cracked black pepper.